Specialized Mountain Bikes
The American brand began by manufacturing road and touring bikes. But in 1981 Sinyard, attentive to the birth in California of the new discipline of mountain biking, which was practiced with handmade bikes, developed a mountain bike frame to be mass-produced. That same year, he launched the first standard production mountain bike under the now-legendary name of Stumpjumper. It was the beginning of the MTB boom to which many other bicycle brands would later join.
Specialized mountain bikes are a reference in all MTB disciplines, starting with the Rockhopper model for entry-level MTB riders. The legendary Stumpjumper that began the saga that has been evolving since then and is now the basis for the name of the line of trail bikes. In XC and marathon, the Specialized Epic leads the way, both in its hardtail and full-suspension versions. And, with the Enduro model, a new concept (and range of bikes) was born.
In electric mountain bikes, the American brand revolutionized the sector with the Specialized Turbo Levo, which is now in its third generation and with a lighter version called Turbo Levo SL. And the Turbo Kenevo has changed Enduro forever, facilitating climbs and pedaling sections to reach higher or further than ever before.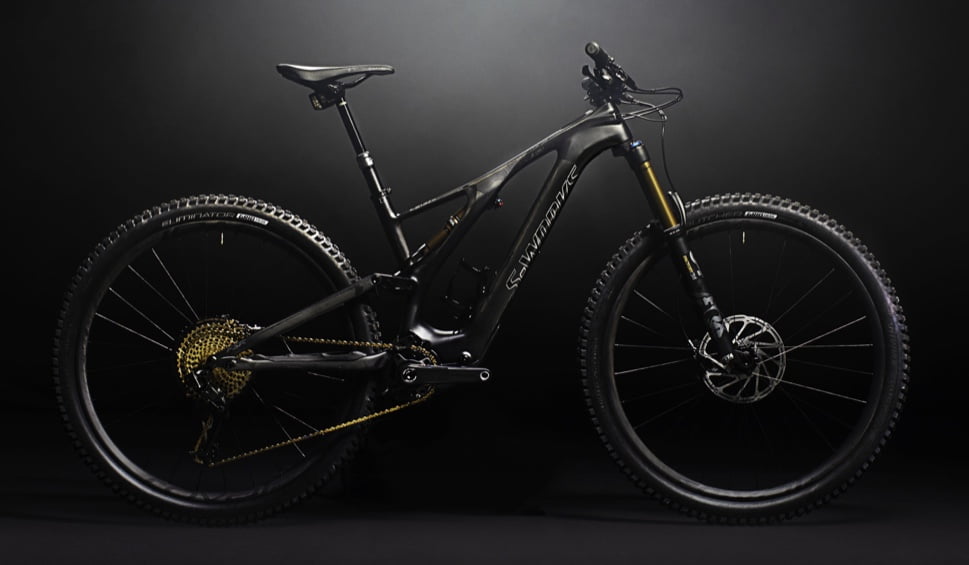 Specialized Turbo Levo SL
Specialized Road and Gravel Bikes
In road bikes, Specialized has outstanding models for every discipline, but we highlight the Tarmac model, with an overwhelming record of victories in pro racing, and the Roubaix model with which Specialized paved the way for modern Gran Fondo bikes. Developed for the great road classics, it was the first to incorporate a suspension system in the headset, the Future Shock, to facilitate rides over the most rugged surfaces.
In gravel bikes, Specialized uses the same Future Shock system for the high-end Diverge model, which offers us the most adventurous face of this discipline, while the renewed Crux model is designed for those who seek greater performance and for gravel racing.
And, as e-bike pioneers, there are also Specialized road and gravel e-bikes. The Turbo Creo model offers us versions for both disciplines, with excellent weights and driving sensations surprisingly similar to those of conventional bikes.